Loving Our Lord

Loving Our Community

Loving Each Other

Our weekly events include, but are not limited to: Monday Night for the Master, Sunday Worship, and Bible Class and Wednesday night Bible Study. Sunday Night home groups, and more. Stay up to date on Facebook and Instagram! Listen to the Latest Episodes
Our podcast is a great way to stay connected to the lessons and discussions taking place at the church on a weekly basis! Click the button below to go straight to our podcast page!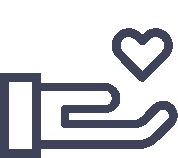 "Each one must do just as he has purposed in his heart, not grudgingly or under compulsion, for God loves a cheerful giver."